Our Surgeons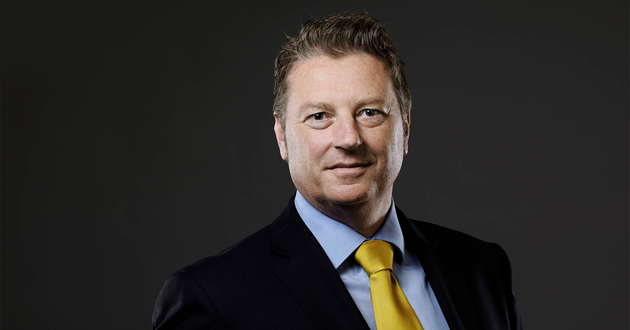 Clayton J H Brown
MBChB, FRACS
Shoulder, Elbow & Hand Surgeon
I am a New Zealand trained Orthopaedic Surgeon, qualifying in 1994. Following this I spent 2 years in the USA training as a subspecialist in the area of upper extremity surgery, including paediatric upper limb surgery. I trained with one of the world's leading wrist arthroscopic surgeons as part of this training.
Since 1997, I have held a public hospital appointment at Auckland City Hospital, and commenced private practice in that same year.
I am a founding partner in a group private practice setting at Domain Orthopaedic alongside three other subspecialist orthopaedic surgeons covering hip, knee, foot and ankle and tumour surgery. All have public hospital appointments at Auckland City Hospital.
My area of orthopaedic practice is confined to the upper extremity, including hand, wrist, elbow and shoulder surgery.
I have a well-established practice and have extensive experience in all aspects of upper limb surgery.
Surgical Expertise
Hand and Wrist
All common and complex problems
Trigger fingers
Carpal Tunnel Syndrome
Dupuytren's Contracture
De Quervain's Tendonitis,
Arthritis of the hand/wrist/thumb CMC joint
Wrist ligament and TFCC injuries
Joint replacement of the fingers and wrist.
Extensive experience in wrist arthroscopy and scaphoid surgery.
Elbow
Extensive experience with lateral and medial ligament injuries
Elbow dislocation
Ulnar nerve surgery
Elbow contracture surgery
Degenerative/arthritic conditions of the elbow
Elbow joint replacement
Hemiarthroplasty
Shoulder
Arthroscopic and open instability surgery for recurrent dislocations
Rotator cuff repairs (arthroscopic-assisted and mini-open)
Arthroscopic SLAP repair/biceps surgery
Standard/reverse shoulder replacement surgery
Arthroscopic treatment of frozen shoulder.
Procedures and Treatment
You should become as well informed about your problem as you can.
You will find many differing opinions on the multiple sites on the internet so if you are getting what seems like conflicting advice please say so and ask questions so you can be involved and share responsibility in the management of your condition.
I encourage you to look on the Internet and have attached some links, which may be useful.
Many musculo-skeletal conditions cannot be addressed by surgery and these websites also cover many of the conditions where surgery is generally not appropriate or is a last resort.
What's New
2018
In September I attended the European Shoulder Society (SECEC) meeting in Geneva.
An excellent learning experience and valuable update on Shoulder Surgery with and an opportunity to catch up with overseas colleagues.
I visited the LIMA Factory in Italy. This is the company that produces the Reverse and Anatomic Shoulder Replacement implants that I use in my practice, and also makes "custom made" implants for difficult Revision Surgery of the Shoulder. These implants will be used more and more in the future.
2019
I recently returned from an Advanced Techniques Shoulder Symposium at Royal North Shore Hospital in Sydney, Australia. This was a top meeting and another valuable update on advanced shoulder surgery techniques that are used in my day to day practice.
2020
At the weekend I attended the Auckland UFC fight night as a ringside doctor. This was an honour and an incredible experience. These athletes have immense courage and strength, and the brutality of the exchanges up that close was a real experience. Examining them all after each fight gave me an insight into their incredible conditioning and pain tolerance. There were some significant injuries to deal with out back, quite a bit of stitching, and a number got sent for scans or to hospital. A great event; fun to work with other docs from Australia, and I look forward to doing this again when the UFC returns, hopefully soon.
Hand and Wrist
Elbow
Shoulder